Bring your set to life with movie and film lighting rentals from Extreme Lighting & Grip in Las Vegas. Time is money. Don't waste your valuable time shooting poorly lit scenes. Whether you are producing a major motion picture or working on an indie film scale, we have the tools you need at the prices you want.
All The Production Lighting You Need, In One Place
We're you're one stop shop for production lighting. We have your favorite lights and your favorite brands in the quantities you need. We know you're tired of tired of trying to scrape together equipment and hunting for the items you know work for you time and time again. Put our extensive inventory to the test. Some of our most popular lights for tv, movie, and film include many of the following options:
Great Lighting To Set The Mood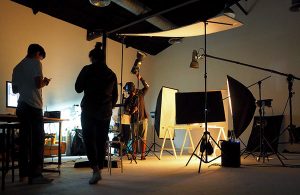 What film equipment can make or break a scene like lights? You know what you're going for: crisp and clean, dark and moody, or high noon. You know where you want to draw the audiences attention and what you want to showcase and what you want to hide. Get the mood, attention, tone, color, and focus you want from your movie production lights. Let us help.
Versatile Lighting Options For TV, Film & Movie Sets
We have your Kino Flos, Mole Richardsons, Jem Ball Lights, and Litepanels. Are you looking for incandescent fresnels, LED fresnels, or soft lights? When you count on Extreme Lighting & Grip, the television studio or movie set tools you need to paint the picture you are going for are at your fingertips when you need them.
Rent Movie Lights Or Lighting Packages In Las Vegas
Whether you are starting small or are ready to practically light up the strip, we have your movie and film lighting rentals in Las Vegas. We have 1-ton, 3-ton, 5-ton, and 10-ton grip and electrical packages ready to suit your needs. Need expendables, a crew, or a hard-to-find item? Call us at Extreme Lighting & Grip now. Put decades of film experience to work for you.