Let Extreme Lighting & Grip be your source for lighting accessory rental in Las Vegas, NV when putting together a lighting kit for your next film or photography gig. We have all you need to take your next photo shoot, theater production, or movie up a notch in lighting. You have the talent. We have the tools.
Lighting Accessories For Video & Photography
When it comes to lighting, having the little things on hand can make a big difference. You don't want to have to run around town or wait for days hoping for a good online ordering experience. We have everything you need or can get it for you quickly.
12K &18K Fixture Lighting Scrims, Set Of 5 With Bag
Source Four Leko Drop In Iris
Color Kinetics ColorBlast Accessories
12K &18K HMI Par Extension Ears
Extension Arms For Gel Frames
Zip Stinger 15' Cords
Gel Rolls Color Filters
Neutral Density Gel Rolls / ND Filters
Supplying Your On-Camera Light Artistry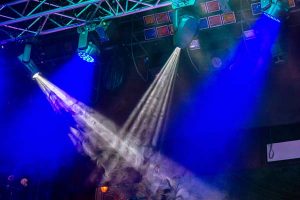 From providing scrims for your HMI pars to irises for your spotlights, we want to help you master the light on your stage, set, or shoot. With video and photography lighting accessories like gobos, gels, scrims, and the frames and extension arms to hold them, you are now the light weaver. Take control with everything we have to offer. We even have specialized accessories for specific equipment like Color Kinetics ColorBlast LEDs or, on the other end of the spectrum, all the cables, stingers, and zip cords you could want to keep things powered up.
Accessories For Your Lights Or Ours
No matter if you're just starting out, needing equipment for a larger than average production, or simply need a few extra lights, we can help. We do more than rent film lighting accessories; we provide lights themselves and customize our packages to fit the needs of your shoot. From a small music video to a large outdoor theater production, we have you covered.
Rent Film Lighting Accessories In Vegas
Texture, diffusion, color correction. Don't miss an opportunity for that perfect shot. Contact us today at Extreme Lighting & Grip to make sure you have all the film and photography lighting accessories you need for your next Las Vegas project. We look forward to helping you put together the perfect lighting accessory rental package together.