Las Vegas
Lighting & Grip Equipment Rental
Lighting The World, One Show At A Time
Extreme Lighting & Grip is a full-service rental company for lighting, grip, and expendables equipment in Las Vegas, Nevada. We offer thousands of motion picture lighting, theatrical lighting and grip equipment for short or long term rental to film crews in Vegas.
No Production is Too Large… or Too Small
Anthony De Vito and Reynaldo Barrera have a combined 60 years of experience in the production industry. As gaffers themselves, they bring their expertise together with Extreme Lighting & Grip for the benefit of the Las Vegas film industry.
Having worked with major Hollywood Studios, they understand how to bring Hollywood's production techniques and lighting magic to any project, with your budget in mind. Our experience spans shoots in distant locations and work on multi-million dollar shows.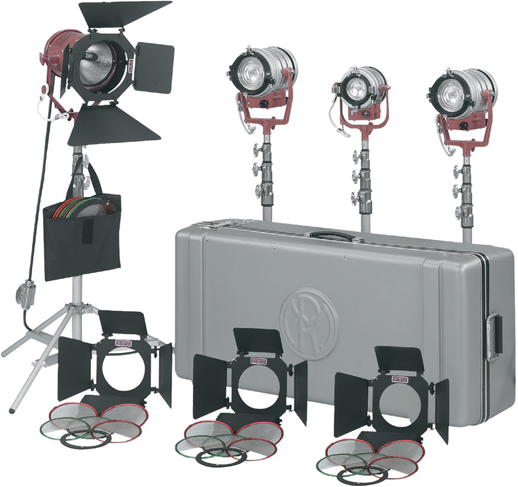 We levy our knowledge along with thousands of items for rent to create a customized package to meet your requirements.
Our Inventory
We offer an expansive inventory of the industry's most trusted and innovative products for lighting rentals, grip equipment, and expendables. Need a crew for your shoot? We can assemble the exact team you need from a full film crew to individual specialists like production assistants, film crew, gaffers and grips, location scouts, wardrobe assistants and more.
We are happy to provide a free quote on individual pieces of lighting or grip equipment that you may need to rent during your shoot in Las Vegas. We also specialize in pre-loaded trucks packed to the brim with the entire set up of equipment you need.
Truck Rental Packages
Get A Pre-loaded Truck Package
As a full-service, professional production rental house, we are Las Vegas best lighting, grip, and expendables rental solution. We use our pre-loaded trucks on our own jobs, so we are confident they are fully equipped, well-maintained, expertly planned, and user-friendly. Whatever your budget, we are committed to using our experience in equipment package design and rental to see your project through to completion.
The equipment lists provided on this website are continually updated and may change at any time.
For up-to-date information, please contact us directly.
Reviews
At Extreme Lighting & Grip, we pride ourselves on the value we bring, as well as exemplary customer service, and we think that commitment shows. But don't take our word for it, read what our customers have to say.
Ray and his team are fantastic. Our event stage looked great and the lighting made everything perfect. The whole team was a joy to work with. They were efficient, patient and professional and the spot operator he recommended was awesome. Thank you, Ray and team for making this easy. I look forward to working with you again!
Loulou L. Roxy

Rey is super personable and easy to chat with. I like to use LED lighting as much as I can and they have a huge selection of broad and hard LED lighting for rent. I rented 2 of their Zylight LED's and they performed better than I imagined. Turn around time on set was so much faster not waiting for hot lights to cool off just to move them for the next shot. Extreme lighting and grip is my go to spot in town for all my G&E needs on set.
Cameron McKinlay

Rey and the team went above and beyond what was required of them to make sure our needs were met and were affordable and a pleasure to work with. The only G&E company I will work with when in Vegas.
Justin Hall

This team are exceptional! We have had the chance to work with Rey, Coda and the Extreme Lighting team multiple times on productions of all sizes. These guys are on point, on time and have top G&E gear that works! Definite reference if you're going to produce anything in Las Vegas.
David Pichette

Spent the last 10 weeks working with Rey and the team. Anything I needed I was helped and accommodated to the fullest- from pickups and drop offs to last minute additions. Always ready to go the extra mile and make the best decision for us as the customer! Will always go to ELG for any future needs!
Abel Gutierrez

The team at Extreme Lighting and Grip provided fast, exceptional service. They got a quote back to me before anyone else in town and helped me balance the needs of my production with the budget I was allotted. The equipment is well maintained and we had everything we needed to get the job done right. Next time I'm working in Las Vegas, they will be my first call, every time. Thanks!
Oliver Kompst

What We've been doing
We're always busy at Extreme Lighting & Grip. Check out the latest news about our recent jobs, clients, and productions.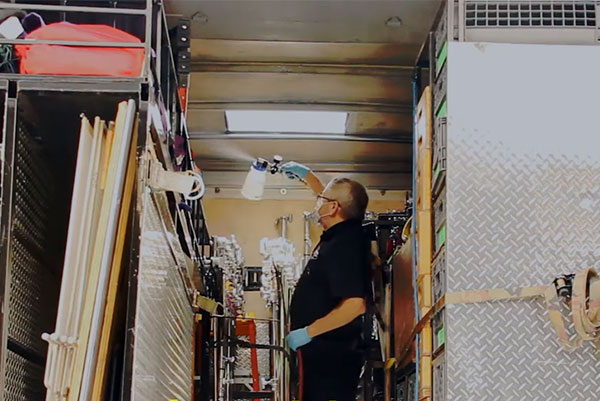 At Extreme Lighting & Grip, as the number one source for lighting and grip equipment in Las Vegas, we are dedicated to preventing the spread of Coronavirus on film sets and stages. The show must go on! As a local business, we are still open and here to offer the sanitizing solutions the film industry [...]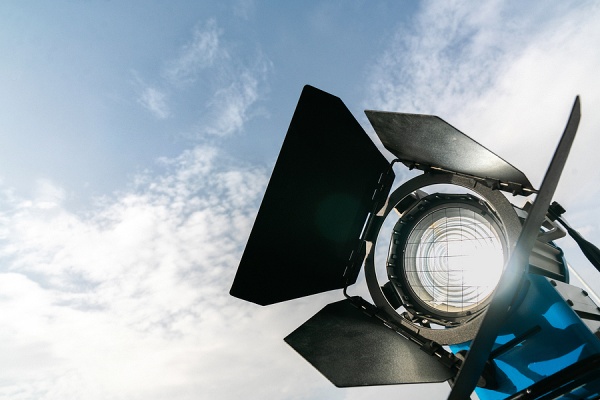 Extreme Lighting & Grip is pleased to announce our ever-growing selection of natural day lights available for rent to Las Vegas film and photography professionals. We have a multitude of natural-looking lights for movie productions at prices you'll love. We understand that daylight scenes can't always be shot in the daylight hours or perfect weather. […]