Avoid being caught without the juice you need at a critical shoot and rent your batteries from Extreme Lighting and Grip in Las Vegas.
If you're a professional videographer or photographer looking to rent batteries, inverters or chargers for your cameras, lights, or other production equipment we've got everything you need to make sure you capture every shot in the best light possible no matter the location or time of day. Count on us to supply your set, photoshoot, or on location shoot with the power you need.
Our Vegas Battery & Charger Rentals
We have a wide selection of convenient battery rental options for you to choose from. Because our products are designed with the film and video professional in mind, we offer the most commonly requested power sources in the easiest to use and most reliable varieties. We carry not only batteries but belts, kits, adapters, and chargers.
12V Battery Deep Cycle
120V To DC 12V Battery Charger
12V To AC Inverter W/ Battery
30V Camera Batteries
30V Lithium Battery Belt Chargers
Anton Bauer Lithium Battery Kit (Complete)
Battery Belt Adapter 30V DC
30V Battery Belts
Battery 3/4″ Drill W/ Battery
1V Mount Lithium Battery
1V Mount Battery & Charger For 2 Batteries
More – Call us with your list!
Customized Equipment Package Rentals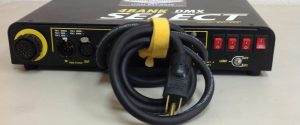 To find out if we carry something not listed here, or to customize a package for your shoot, contact us. We are always happy to make sure you get just what you need to ensure your event runs smoothly. We also understand that not all of our photographers are local with the luxury of time to rent camera batteries in advance. If you are looking to rent DSLR batteries in a hurry, we're your Las Vegas supplier. We look forward to turning your emergency into a relief.
Support & Power For Your Production
In addition to battery rentals, we always have cords, cables, and generators in stock and ready to keep your lights, sound, and camera equipment going. If you need it, we've got it or can get it for you. Best of all, we cater to productions of all sizes. Whether you're an indie startup film crew or getting ready to take over the strip, we have a rental package, including power, to fit your unique setup.
Rent Batteries In Las Vegas
Make power for your cameras and other production equipment the least of your worries with battery rental from Extreme Lighting and Grip. We're your Las Vegas film and photography supply professionals. Contact us today to reserve your batteries and see how else we can support your next project.