If your production is looking for power and generator rental in the Las Vegas area, Extreme Lighting & Grip has the equipment you need to ensure the lights stay on and the cameras keep rolling. With over 60 years of experience serving the film industry with lighting, grip, and other rental equipment, there's no better option for your shoot. Just scouting locations and need options? No problem. Power go out and you need a backup generator immediately? We can deliver.
Let Us Handle The Details
Don't be overwhelmed by technical terms or wattage options. Our professional team of experts has plenty of gaffing experience, so just let us know the details of the set, and we can help come up with a power plan that is right for the job. Other companies might just rent you the equipment and drop it off, but that's just not who we are. We continue working with you every step of the way and will answer any questions or concerns you have along the way.
Generator & Power Options For Any Set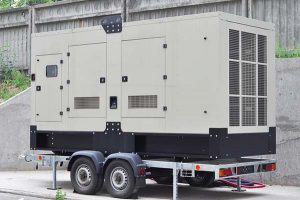 Using the proper generator means the right power for your equipment, minimizing risk, and planning proper placement, so the mics don't pick up any buzzing or humming. There are many different types of generators that provide varying wattages and voltage. The size and location of your project will shape the power options you need. We even carry battery backup systems for those shoots out in the middle of the Nevada desert. If you're planning on filming or coordinating an outdoor event, chances are you will need electricity for the majority of your equipment.
Microphones
Amplifiers
Lighting
Teleprompters
Power & Generator Rental In Las Vegas
For any film, concert, or media production that needs power and generator rental throughout the Las Vegas Valley, Extreme Lighting & Grip can provide it. We offer 24-hour on-call service and can deliver after office hours when emergencies happen. Contact us today and ask us about our on-going specials and competitive pricing, we are here to help save you time, so that your event or film is set-up for Hollywood quality perfection.