Light Tower rental in Las Vegas is hassle-free at Extreme Lighting & Grip. If you're planning to host a live event, theater, stage production, broadcast, or film shooting in or around the Las Vegas area, then you'll probably be in need of lighting and grip equipment specific to your projects location, size, and time of day you'll be shooting. Luckily, Extreme Lighting & Grip has all the different sizes and types of light towers to make your scene perfect.
Lighting Is The Most Important Aspect
Let Extreme Lighting & Grip supply you with light tower rental equipment for your production or event so that you can illuminate the corners and angles of your film shots. There are many reasons to rent one or more light towers including:
Outdoor Night Scenes
Dark Indoor Environments
Trade Show Lighting
A Sheltered Space Or Tunnel
Concerts & Weddings
Don't Leave The Stage In the Dark
Portable light towers are essential elements never to forget when it comes to hosting an outdoor party, show, movie, festival, or sports event. Production lighting is our specialty, and we can outfit your film, commercial, or stage production with the precise type of mood lighting and ambiance to create the cinematography effects needed to achieve the intended ambiance. Light tower rentals are just one way we can bring light to your production.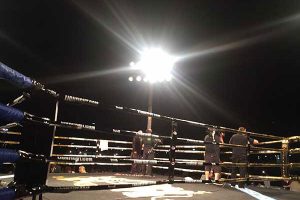 Hire Extreme Lighting & Grip For Your Next Production
When planning your next production, contact Extreme Lighting and Grip for light tower rentals in Las Vegas. Because we've experienced what it takes to film scenes for professional Hollywood movies, we've got the know-how and the know-where to get just about any prop and specialty lighting functions to create the dramatic theatrical effects you need for any shot. We have all your production lighting rental equipment needs at bargain prices in one of America's most fabulous versatile and visually diverse popular locations to film many popular and acclaimed Hollywood movies. Call us today and tell us more about what type of party, show, concert, or film production you're trying to create.