For your next Las Vegas stage performance or event, choose professional Leko light rental from Extreme Lighting & Grip. Get and keep your audience's attention with these stunning spotlights. Bring the focus center stage or add gobos and gels to set the mood. We have everything you need to make the most out of these exceptional luminaires.
Versatile Leko Lights To Meet Your Needs
Leko Lite luminaires are an excellent choice for both theater lighting and conventions. Whether you are illuminating a stage production or a small gallery opening, these lighting fixtures will meet your needs. Leko lights are a perfect match for any of the following situations:
Light For Plays & Musical Theater
Church Or School Performance Spotlights
Trade Show Booth Lights
Art Gallery Event Lighting
DJ Lighting
The Benefits Of Leko Spotlights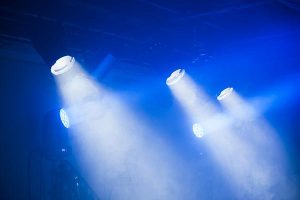 makes stage lighting both simple and convenient. These lights are easy to use and maintain. Changing a bulb is tool free. A cool beam helps accessories like gels, shutters, and gobos last longer. These lights are available as fixed or variable beam spotlights to fit your specific needs. Choose from six fixed beam models and two variable beam models.
When it comes to energy use and light output, Leko gives you the best of both worlds. These ellipsoidal reflector spotlights consume less energy while providing you with more light output than a conventional spotlight. These high-performance lights also include easy access slots for gobos. Add ambiance effortlessly with custom lighting effects.
Rent Leko Lighting In Vegas
At Extreme Lighting & Grip, we have the experience you want when planning the perfect lighting setup for your next performance. Let us put together a custom Leko light rental package for your Las Vegas event. Contact us now to reserve Leko lights and anything else you might need to set the stage for excellence.