Light up the night and the show with concert lighting rental from Extreme Lighting & Grip. Whether your performance is happening under the stars or at an indoor venue, we have the lighting rental gear, package, or truck to fit your needs. We have the quality, the convenience, and the customer service you want.
Festivals, Stadiums & So Much More
From the studio to the stage to live events, we have over six decades of lighting and grip experience ready to serve you. We can help you find the best gear for your specific show. Need a 1-ton truck of lighting equipment or your favorite hard-to-find lighting brand? There's no need to shop around. We can put together just the right package for you.
Your Favorite Concert Lights
Keep your focus center stage or include the audience. Create atmosphere or introduce drama. Light up the DJ or the drums during a solo. We understand that concert lighting is an essential part of any show and we have the lights that take you from awesome show to ultimate showcase. Just some of the concert lighting and equipment rentals we offer include: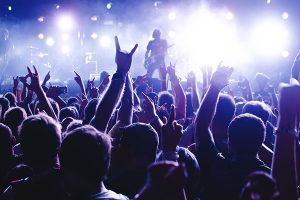 Spotlights
Backlighting
LED Lights
PAR Lights
Fresnels
Gobos & Gels
DMX Controllers
Dimmers & Switches
Connect with your audience through our professional band lights or DJ lighting. The right setup is vibrant, dynamic, and colorful. Add excitement, energy, and emotion to your musical event with the proper gear. We have just what you're looking for.
Concert Lighting Rental In Las Vegas
We look forward to helping you leave an impression with show-stopping concert lighting rentals from Extreme Lighting & Grip of Las Vegas. Get the look and the feel you're going for no matter the location. We cater to productions of all sizes. So, call today to reserve your concert lights in Las Vegas.