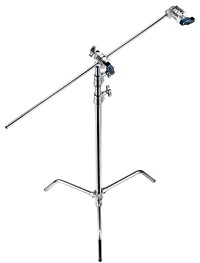 At Extreme Lighting & Grip in Las Vegas, we are available for all your c-stand rental needs. Whether you are handling an entertainment event, a production shoot, or need quality lighting for any other reason, we have the lighting and grip equipment rentals you need.
Renting with us is easy and affordable and will help you achieve the professional standard you need.
C Stands
A century stand is used for holding lights and other fixtures. This versatile piece of equipment has various uses across departments on your production. By renting these useful stands you do not have to deal with storage and transporting the equipment time after time. C stand or lighting grips are easy to use and set up.
Rent Lighting Equipment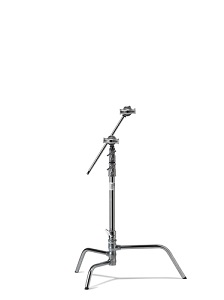 Through Extreme Lighting & Grip c stand rental is easy.We have the knowledge and experience to help you select the lighting and grip equipment setup to meet your unique needs. Whether you're a pro that is just looking for a few additional pieces or a beginner that needs some information on how c stands work, we can help you.
Benefits Of C Stands
C stands can be used for lighting, backdrops, microphones and much more. The uses for these stands is limited only by your imagination. Some other benefits of these stands include:
Flexible
Heavy Duty
Detachable Leg Options
Horizontal Legs
Better For Stability Sandbags
Different Riser Length
Multi-Purpose
This piece of equipment is extremely sturdy and versatile. They are built to stand the test of time and anything else you can throw at them.
C stand Brands
Maybe you're just getting started with these stands and are having trouble trying to decide which ones to buy. Try before you buy. Maybe you have a favorite brand, but are having trouble locating it in the Las Vegas area. Just some of the quality brands of c stands available today include:
Avenger
Bowens
Digital Juice
Impact
Interfit
Kupo
Matthews
Modern Studio
Phottix
Sachtler
LumoPro
Let us answer any questions you may have and find your perfect c stand today. Our years of production experience means that we aren't trying to sell you a product. We are here to show you what works.
Best Lighting & Grip Rentals
Extreme Lighting & Grip can handle all your lighting equipment rental needs. We specialize in heavy duty light stands. You've found a C stand rental company that you can trust which not only benefits your event but also provides you with the best possible service. Light stands can take an event to the next level.
Rent C Stands In Las Vegas Today
By contacting Extreme Lighting & Grip today, we can answer all your questions, and provide pricing quotes for your lighting equipment rental needs. Our professionals understand your production needs. Contact us for c stand rental in Las Vegas today.