If you're looking for Kino Flo Light Rental, contact Extreme Lighting & Grip in Las Vegas. Kino Flo is well known for portable, controllable, high color rendering production lighting. This brand is used by some of the world's most demanding cinematographers, lighting professionals, and digital photography artists.
Lighting Up Your Production
You can use Kino Flo Lighting for everything from big blockbuster productions to small indie movies and music videos. Whether you are on set or on location, we have you covered.
Some of the most popular Kino Flo lights and kits are:
4 Bank
Barfly
Diva Lite
Flathead 80
Image 80
ParaBeam
VistaBeam
And Many More
The Advantages of Kino Flo Lights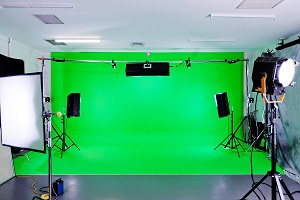 These professional lights and kits are extremely versatile. Kino Flo's portable 4 Bank system offers universal voltage that you can use anywhere in the world. Even though it is brighter than a 1000W soft bulb, 4 Bank uses 1/3 less power than conventional tungsten soft lights. The Barfly system offers you high output flicker-free, dead quiet operation. This slim, lightweight system is ideal for when you have difficult tight shots. You can operate these systems well even in harsh conditions.
The Diva Lite is one of the industry's most popular lighting options. This all-in-one system is like having two setups in one because of its ability to go from nighttime to daytime. The Flathead basically adds flexibility and versatility to the 4Bank portable system. You can operate it as a hand-held, mount it on a stand, or hoist it from rigging points. The Image 80 system boasts superblue and supergreen tubes. You may find this especially useful when working with blue and greenscreens. We have many professional Kino Flo lights and kits available for rent. Our professionals will be happy to help you find the right product for your project.
Rent Kino Flo Lights Today
Call Extreme Lighting & Grip for Kino Flo Light Rental in Las Vegas today. We're here to answer any questions you may have about Kino Flo lighting and Kits rental. Our years of experience in theater, film, and live events can help determine which system is right for you.